3Cs Snapshot
FastTrack Online Course
Tackle Business-Building Challenges Smarter...and Faster
Discover the proven process that helps leaders tackle their biggest challenges, and puts them on the fastest path to business-building success. Learn the essential tips, tricks, and techniques that will help you get the most out of it, so you can implement with confidence and begin to see the results in your business NOW.
You'll

Walk Away With
An in-depth understanding of my unique 3Cs Process, a proven method for identifying, tackling, and overcoming business challenges quickly and effectively.

The essential ingredients needed to get the most out of the 3Cs Process so that you can implement with clarity and confidence--and start seeing the results in

your

business.
A real-world approach to overcoming the hurdles that are holding you back from where you want to be,

created by a business leader who gets it.
Who This Course Is For
Business leaders at all levels who need a step-by-step plan for addressing challenges.
Ambitious entrepreneurs
looking for guidance on overcoming the inevitable hurdles that come with growing a business.
Emerging leaders
looking for actionable methods for taking on challenges to move their careers and companies forward.
Seasoned executives
who have years of experience tackling big challenges - looking for helpful reminders, new ideas & valuable tips to take what they know to the next level and move their companies forward...fast.
What You'll Learn
Proven Process
We'll dive into the 3Cs process, our highly effective method for overcoming challenges so you can move your business forward fast. Including:
1. How to CLARIFY a challenge.
2. How to CHART your best course for handling them.
3. How to COALIGN your team and key stakeholders for successful implementation.
---
Essential Ingredients
A streamlined breakdown of the keys for an even more efficient and productive understanding of the 3Cs, so you can get the MAX out of it.
---
Plan of Action
At the completion of this course you'll have not only a solid grasp on my 3Cs Process and the 3 essential formulas but also an in-depth understanding of how to make them work for you, so that you can confidently tackle any of your big business challenges.
What's Included In The Course
3Cs Process For Faster Results
A proven step-by-step process for tackling big challenges to move your company forward fast.
The 3 essential ingredients
For maximizing the 3Cs process.
Video training
That is segmented into individual modules and lessons.
Quizzes
Focusing you on key points, so you move to the next lessons with clarity and comprehension before stacking the next phase of learning onto the last.
Templates and easy assignments
To help you think through what I teach, and PDF templates to help implement.
Access to review
All of the material at your own convenience… which is simply priceless.
A MONEY BACK GUARANTEE
That makes it a no-brainer to register now.
Register NOW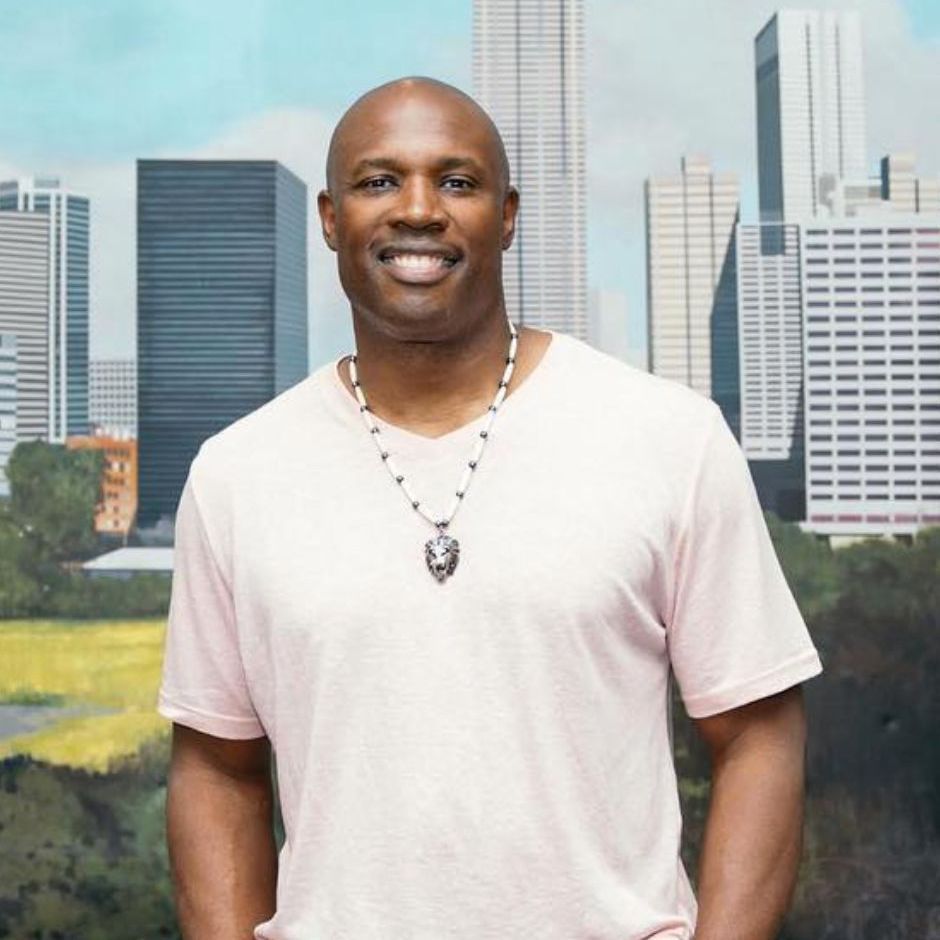 CJ Stewart
Co-Founder, Chief Visionary Officer for L.E.A.D.
"Whenever I have a big challenge ahead in my business I call Pat for help in guiding me through it. As an entrepreneur, having access to someone who understands and has experienced how to overcome the issues that arise in scaling a business is invaluable to my success. If you're a business leader with a problem or an opportunity you want to address, I highly recommend Pat to help you get through it and reach the results you need."
Andrea Gallo
Vice President, National Underwriting Manager
Ventus Risk Management
"As a business leader early in my career, being able to access Pat as a source of knowledge, advice and first-hand experience in growing a company is a powerful advantage. Each time I approach a hurdle or problem, knowing I have a plan in place and the guidance to execute it, increases my confidence in taking action. His attention to detail, his thoughtful questions, and his focus on tackling the issue at hand allows me to focus in on exactly what I need to be successful. I highly recommend Pat to anyone looking to move their own career or company forward."
Tom Iacovone
Vice President, Artguild Inc
"I've taken on many business challenges in my career, and Pat has proven to be a valuable resource whenever I have needed him to help me get through. Access to new tips and reminders that keep me on track and get me the results I'm seeking faster is of great value. Pat has a particular gift for strategic thinking and quick problem-solving, and an ability to communicate things in a way that is clear and actionable. I can't recommend him enough to leaders at any stage of their career to help address problems and seek out opportunities in running– and growing– a business."
3Cs Snapshot
FastTrack Online Course
Curriculum
Learn the essential ingredients for maximizing the 3Cs Process
Module 1 – The 3 Cs Process to Fastest Results
Module 2 – Using the Science and Art to Fit Your Challenge Situation
Module 3: Asking Questions Moves Your Business Forward…Faster
Module 4: Closing Knowledge Gap = Productive Collaboration
---
Frequently Asked Questions
What is the difference between your 3Cs Spotlight PDF Guide and the 3Cs Snapshot course?
How long will the course take me to complete?
How soon will I be able to apply what I learn in the course to my business?
What if I have questions throughout the course?
How does the Money Back Guarantee work?
What if I have additional questions before signing up?
3Cs Snapshot--FastTrack Online Course
Tackle Business-Building Challenges
Smarter...and Faster
Enroll NOW